MAGICUT's traditional products have been Hacksaw Blades and Tool Bits for which the company today has amongst the most efficient manufacturing facilities in the world. The company has invested substantiallyacross all its production lines for Continuous Up-gradation and Installing of Advanced High-tech Equipment's. The company boasts of State-of-the-art Manufacturing and Testing Facilities that is certified to ISO 9001:2008 by BSI UKAS.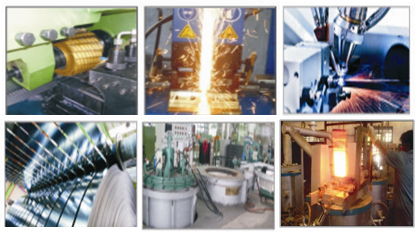 All products are heat-treated in atmospheric controlled furnace with modern timers and temperature controllers that are strictly calibrated periodically to ensure correct heat treatment of tools with no decarbensuring that only quality products reach its customers.
Product Innovations is a very important achievement at the plant level that started with the company developing its own technology for manufacturing Hole Saws. MAGICUTis the first company inIndia to manufacture Bimetal Hole Saws – with the plant being Conceived, Planned and Implemented completely in house. This is especially important as this was a protected technology especially the welding that no international company is comfortable sharing. This being done successfully the company went on to do many FIRSTS putting it miles ahead of local competition.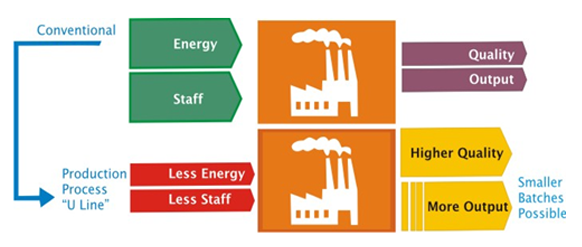 The company has at is Palghar facility incorporated the technologically advanced U-Line production process that have the following distinct advantages:
Leads to Higher Productivity
Offers a Higher Quality
Decreases Labour Costs
Reduces Energy Costs
Efficient Production of Smaller Batches
MAGICUT had in 2010 moved back to its original plant situated at Palghar and post new construction the plant has an approximate built-up space of 80,000 sq. ft. The plant is located at Palghar that is only about 90 kms from Mumbai. Palghar is having many advantages and few among them are:
Proximity to Mumbai ensures easy availability of stores and raw materials is ensured and costs are reduced considerably
Easy availability of Skilled and Experienced Senior Technical Personnel's
Palghar has been recently declared a district where it is the administrative capital of the newly formed Palghar district
Palghar has a population of 68,930 with a Literacy Rate of 77.52% that's higher than the National Average of 59.5%
The city has a number of Schools and a College offering Professional courses in Engineering, IT and Management
Easy availability of unskilled, semi-skilled and skilled employees both for white collar and blue collar jobs
Several large and medium scale industries situated at Palghar and hence all the Infrastructure needed is readily available
Transport facilities such as Railways, Roads and Ports easily Accessible